> Home > What to visit > Fountains
Fonte vecchia a Ovile
Siena
FOUNTAINS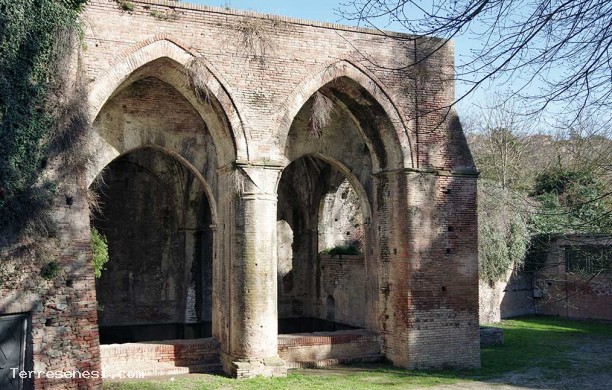 PHONE NUMBERS AND TIMES

Fonte vecchia a Ovile


Business card (vCard)
The Fonte d'Ovile, located near the homonymous gate, dates back to the 13th century. and it is entirely made of brick, with two pointed arches on the forehead and one on the side and covered with a double cross vault.

On the right of the building there is the drinking trough for animals still in good condition, while the washhouse no longer exists. It seems that this source had gone to replace an older one located higher in an unspecified place.

Worker was Ciano di Pietro and a plaque, now disappeared but transcribed by Pecci, indicated the date 1262 for the construction of the source.
STAY

NEARBY
DINING & ENTERTAINMENT

NEARBY