> Home > Dining & entertainment > Restaurants
La Capannina
Siena
RESTAURANTS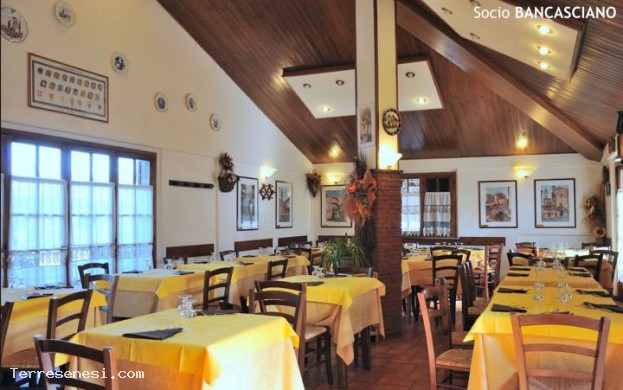 The history of the restaurant began in 1993 when the spouses and Guido Pia Mirolli, already famous restaurateurs in Piazza del Campo, and their daughter Adriana, decided to embark on a new culinary adventure combining their expertise with that of Gino Maiorano, young Apulian pizzaiolo who later married the same Adriana.

The family-run restaurant has always been characterized by the quality of the cuisine and the friendliness and hospitality to its guests. The secret of the uniqueness of each of the specialties of the house, lies in the combination of quality and originality with respect for tradition: only ingredients of first choice for the preparation and review of dishes belonging to the Sienese and Tuscan cuisine.

In menu, expertly edited by Maria, they are placed only cooked on national sourced meats, fresh pasta, mushrooms, cheese and salami. Of course, not missing a large seafood menu: appetizers appetizing and sophisticated, rich but delicate pastas, fresh fish baked in salt, all'isolana, grilled and fried. Finally, the "Ristorante la Capannina" offers a wide range of baked pizzas, as tradition says, in a wood oven: classic pizzas, red pizza, white pizza and calzones, pizzas and delicious desserts. Needless to say, there are plenty of desserts.

The restaurant "The Shed" has a great collaboration with the Pasticceria Bindi, which enriches the assortment of classic desserts. Finally, as tradition says, extra menu, the wine list offers a wide choice.
ARCHITECTURE, ART

NEARBY
STAY

NEARBY
La Capannina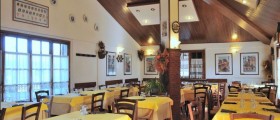 The history of the restaurant began in 1993 when the spouses and Guido Pia Mirolli, already famous r