> Home > What to visit > Museums
Museo di storia naturale dell'Accademia dei Fisiocritici
Siena
MUSEUMS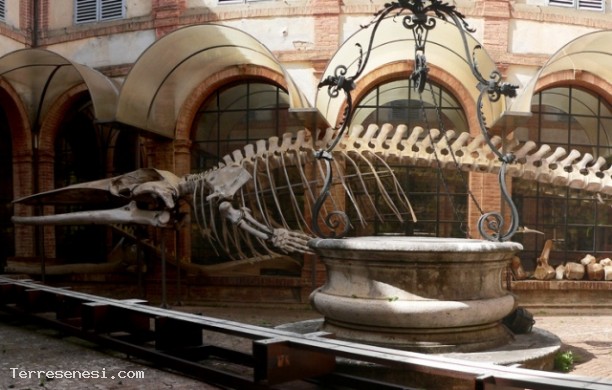 ORARI DI APERTURA E VISITA:
Monday, Tuesday, Wednesday, Friday:
9:00 to 13:00 and 15.00 - 18.00
Thursday: 9.00 - 13.00
Closed: Saturdays, Sundays and public holidays

The Natural History Museum of the Academy of Sciences of Siena called de 'Fisiocritici originally taken in 1691 with the founding of the Academy, since 1996 part of the Museum System Museums Foundation today Senesi Senesi. The findings were increased with the collection of Giuseppe Baldassarri (1700-1781), physician and professor of Natural History at the university of Siena, and Superintendent of the collection of the Natural History of the Academy and President of the same until death. To these were added to the collections of Biagio Bartalini (1750-1822) who succeeded him in the classroom and in the care of the Museum. The Museum took consistency in the second half of the eighteenth century, enriched over the years through donations, collects collections come largely from southern Tuscany. Around 1970 the Museum has been restored retaining exposure nineteenth century, have constantly made improvements for better usability teaching. In 1694 the Academy moved to the House of Wisdom, then the seat of the University Library and the Municipal Intronati today, starting with the University of Siena close collaboration which culminate in a convection oven. During the eighteenth century, either due to an earthquake is to the political turmoil that characterized the late eighteenth century, the Academy suffered significant injury, limiting his work to be resumed again only after his move to its present site, a former monastery of the Camaldolese , received a gift in 1816 by Grand Duke Ferdinand III. The Museum is divided into three sections: the Zoological housed in the upper part of the cloister of the monastery, which is a compilation of nineteenth-century collections covering all classes of animals (molluscs, insects, birds, mammals, fish and reptiles), that Geological, housed in the lower part of the cloister, which hosts several collections of minerals and rocks, are very interesting specimens of swarms of meteorites falling in 1794 from parts of Lucignano d'Asso and a unique collection of fungi clay, then follows Paleontological Section, which contains fossils of all ages (Palaeozoic ferns, ammonites and Jurassic belemiti). The Academy also has a library in which are held about 800 manuscripts and nearly 15,000 volumes and pamphlets dating from the seventeenth century.
STAY

NEARBY
DINING & ENTERTAINMENT

NEARBY