> Home > What to visit > Fountains
Fontanella di Sant'Agostino
Siena
FOUNTAINS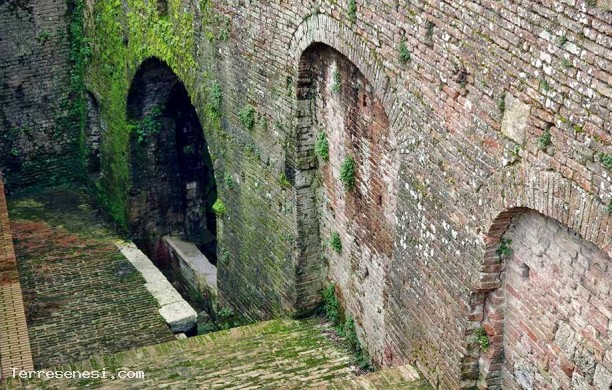 PHONE NUMBERS AND TIMES

Fontanella di Sant'Agostino


Business card (vCard)
Located along the road that takes its name from the Source, near the Church of San Giuseppe, it was also called degli Eremiti or Fonte di Sant'Agostino because it is at the base of the Convent hill.

It is very ancient: certainly older than the Fonte del Casato, because documents attest to it already existing in 1263; it was transformed soon after, in 1268.

Numerous documents testify to the maintenance and expansion works, almost uninterruptedly until 1481, when the Municipality wanted to create a new prospect arch.

Unlike the Fonte del Casato which is made of stone, this one is made of brick: of not a little suggestion for being located in an inconspicuous and remote place, and for the picturesque overlook of the overhanging mass of the Sant'Agostino hill.
STAY

NEARBY
DINING & ENTERTAINMENT

NEARBY