> Home > What to visit > Museums
Museo archeologico nazionale di Siena
Siena
MUSEUMS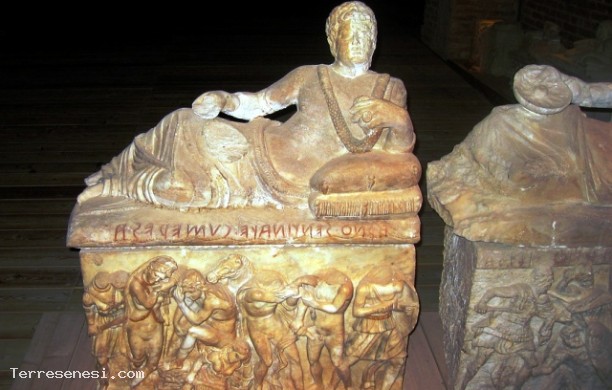 PHONE NUMBERS AND TIMES

Museo archeologico nazionale di Siena
Telephone 0577 224811 - 0577 224828


Business card (vCard)
ORARI DI APERTURA E VISITA:
Every day, except Christmas
from 10.30 to 18.30
The National Archaeological Museum of Siena is located in Piazza del Duomo in the complex of the ancient Hospital of Santa Maria della Scala. We have collected a number of finds from the excavations in the province of Siena.

The museum was established in 1933 by Ranuccio Bianchi Bandinelli with the name of National Etruscan Museum of Siena. The original nucleus was formed by various public and private collections, formed at the turn of the nineteenth and twentieth century, and was bought by the state in 1941.

In the fifties it was enriched with further findings of two other collections since 1993 and was home nell'Spedale of Santa Maria della Scala.

The first room has six public and private collections that are part of the original nucleus of the museum. The material is very heterogeneous, mostly from the areas of Siena and Chiusi. The oldest are the remains of the Bronze Age, oil lamps from Roman times to the latest.
STAY

NEARBY
DINING & ENTERTAINMENT

NEARBY