> Home > What to visit > Churches and Monasteries
Battistero di San Giovanni
Siena
CHURCHES AND MONASTERIES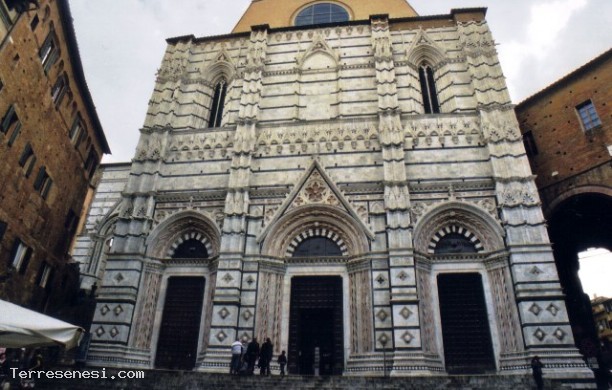 PHONE NUMBERS AND TIMES

Battistero di San Giovanni


Business card (vCard)
ORARI DI APERTURA E VISITA:
March 1 to November 2 10:30 a.m. to 7:00 p.m.
November 3-February 28 10:30 to 17:30
December 26 to January 6 10:30 to 19:00

The Baptistery of San Giovanni is located in the square, below the end bays of the choir of the Cathedral of Siena. Built between 1316 and 1325 Camaino of Creswell, shows the Gothic facade unfinished at the top together with the apse of the Cathedral. At the center of the rectangular room, divided by 2 columns 3 naves, contains a hexagonal baptismal font of great value, created in marble, bronze and enamel by the greatest sculptors of the time as Donatello, Lorenzo Ghiberti, Giovanni di Turino, Goro Neroccio and Jacopo of the Oak.
STAY

NEARBY
DINING & ENTERTAINMENT

NEARBY