> Home > >
Croce dipinta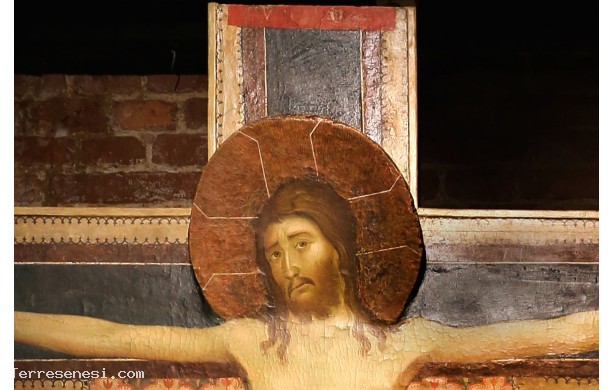 Artist: Duccio di Buoninsegna
Year: 1290
Current location: Gallico
Original location:

DESCRIPTIVE INFORMATION

The Salini collection preserves an extraordinary cross painted by Duccio, where Christ appears triumphant and alive, in the rigid pose of the Romanesque tradition.

The kindness of the face and the softened rendering of the meat, marked by Cimabue's teaching, announce a new art that will mark the style of many painters to come. It is a work dating back to around 1290, when Duccio was young and was working on the stained glass window of the Siena Cathedral.

The work was previously part of the Odescalchi collection, located in the castle of Bracciano.
Croce dipinta