> Home > What to visit > Museums
Museo dell'Opera metropolitana del Duomo
Siena
MUSEUMS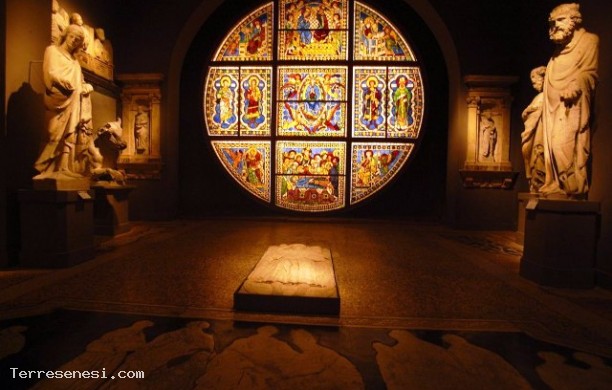 ORARI DI APERTURA E VISITA:
March 1 to November 2 10:30 a.m. to 7:00 p.m.
November 3-February 28 10:30 to 17:30
December 26 to January 6 10:30 to 19:00

The Metropolitan Museum Opera del Duomo in Siena is located next to the Cathedral, housed in what was supposed to be the right aisle of the New Duom, according to a fourteenth-century expansion project never completed. The gallery houses works from the Duomo, among which most of the artistic production of Duccio, the masterpiece of majesty, which once adorned the altar of the cathedral, and the window of the Virgin. They were part of the outfit of the cathedral are also the portrait of Giovanni Pisano, Donatello, Jacopo della Quercia, John Dupre, who are now exposed on the ground floor of the museum.
STAY

NEARBY
DINING & ENTERTAINMENT

NEARBY