> Home > Where to stay > Tourist packages
Montepulciano, la città "Nobile"
TOURIST PACKAGES FLAVOURS AND FRAGRANCES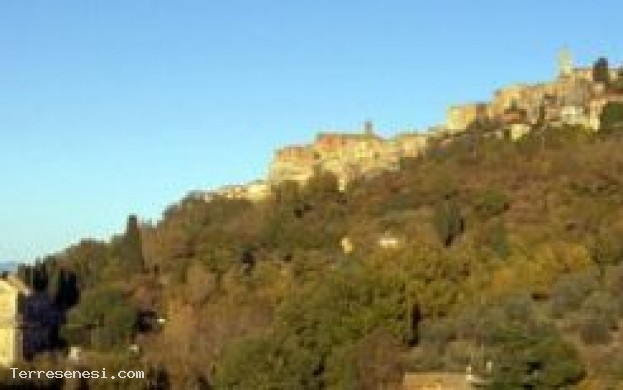 STRUCTURE DESCRIPTION


Montepulciano, the "Noble" town
The "Noble" wine is the King of all wines…
- 3 days / 2 nights
- starting from € 160,00 per person
Montepulciano is one of the treasures of the Siena Province, with his medieval atmosphere, his beautiful renaissance palaces and his typical tastes. But Montepulciano is above all the town of the "Noble" wine: more than one thousand hectares of vineyards and almost ten millions of wine bottles sold every year, make of this red, intense wine, one of the most appreciated all over the world.
Prezzo a persona: a partire da 160.00 Euro
Price include:
- 2 pernottamenti in hotel in mezza pensione (bevande escluse)
- 1 degustazione di vini in cantina storica di Montepulciano
- 1 pranzo in ristorante tipico
- 1 aperitivo al Caffè Poliziano, caffè storico di Montepulciano
- 1 ingresso al Museo Civico Pinacoteca Crociani di Montepulciano
Tipologia di soggiorno:
Sistemazione in hotel 2 stelle a partire da 160,00 euro
Sistemazione in hotel 3 stelle a partire da 180,00 euro
Sistemazione in hotel 4 stelle a partire da 200,00 euro

La quota non comprende:
- pasti dove non indicati
- trasferimenti
- mance e tutto ciò non espressamente indicato alla voce "la quota comprende"
Tariffe su base 2 partecipanti in camera doppia.
L'ampia disponibilità di strutture ricettive rende possibili ogni altro tipo di soggiorno e personalizzazione.
ARCHITECTURE, ART

NEARBY
DINING & ENTERTAINMENT

NEARBY