> Home > What to visit > Fountains
Fonte delle monache
Siena
FOUNTAINS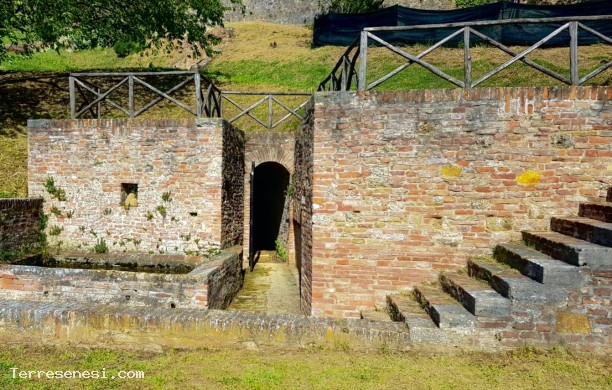 PHONE NUMBERS AND TIMES

Fonte delle monache
Via delle Sperandie



Business card (vCard)
This source is located in via delle Sperandie at No. 47, just inside Porta San Marco, within a suggestive green valley inside the perimeter of the medieval walls.

It, one of the most "mysterious" in the city, given the absence of citations in maps or historical documents, can be dated to the mid-1300s and is powered by its own spoils which supplied water to a nunnery of the above monastery of S. Agnese , founded in 1273 by Blessed Santuccia of Gubbio and by a nun called Sperandia.

The Benedictine nuns of S. Agnese were also called Sperandie or Spera in Dio, hence the name of the street. The source is housed in a large cave dug into the sandstone; with an underground walkway, still in existence, it was possible to enter the cloistered convent without violating the obligation of the religious.

Inside there is a complete system of water use: the source of "good water", a large internal sink, a second external sink, a further basin for irrigating the agricultural area. All overlooking the suggestive valley of the Botanical Garden, between Porta San Marco and Porta Tufi.
STAY

NEARBY
DINING & ENTERTAINMENT

NEARBY