> Home > What to visit > Museums
Complesso museale di Santa Maria della Scala
Siena
MUSEUMS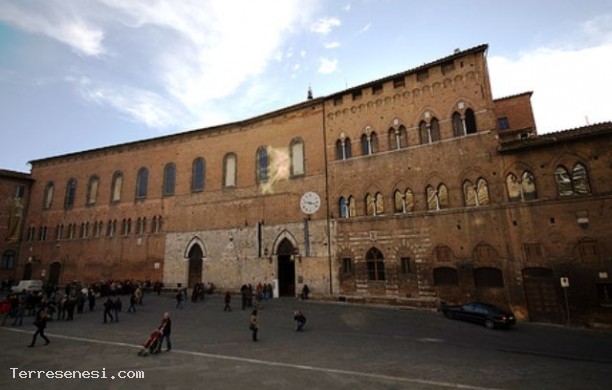 ORARI DI APERTURA E VISITA:
Every day from 10.30 to 18.30
(ticket office closes at 17.45)
Night of the Oratory of Santa Caterina, local performers Pie Society Rules and Archaeological Museum
from 10.30 to 16.30

Constructed on the Via Francigena, just opposite the cathedral, the Santa Maria della Scala was one of the earliest examples of European and hospital admission, with its own autonomous organization and articulated to accommodate pilgrims and assist the poor and abandoned children, some years ago spent as a hospital and was the subject of a major recovery operation museum and cultural purposes, this large complex, situated in the heart of Siena, opposite the Cathedral, keeps extraordinarily intact examples of a thousand years of history, age Etruscan and Roman, from the Middle Ages to the Renaissance. In the footsteps of so many suggestions we monumental rooms, narrow corridors, brightly colored paintings with life stories, dark crypts, labyrinthine tunnels carved in the tufa and vast spaces with vaulted brick ceilings. The Santa Maria della Scala does not lend itself to a unique interpretation, and although the greatest artists have left precious and rare examples, the building is above all a splendid synthesis of the city and its history. Its establishment by the canons of the cathedral, although a Sienese medieval legend tells of a mythical founder named Sorore, shoemaker, who died in 898. The management of the important complex, first due to the canons of the Cathedral, then to the brothers of the hospital, passed in the fifteenth century, after long disputes, under the direct control of the City. Since the beginning of the fourteenth century statutes they regulated the life and independence, proving so effective that it be taken as a model by Gian Galeazzo Visconti, Duke of Milan, Francesco Sforza, who sent their emissaries to Siena to study the management and 'organization. As a result of bequests and donations, from the late thirteenth and early fourteenth century, the hospital began to divide and organize their own landed property in large farms known as granges. For almost five centuries they formed the cornerstones of the economic structure of the Santa Maria, until, in the second half of the eighteenth century, it was ordered alienation. Since 1995 he opened the first museum of the more significant as the Pilgrims, the Old Sacristy with paintings of Lorenzo Oldie, the Chapel of the mantle with the bezel of Domenico Beccafumi, the Chapel of Our Lady and the church of the Santissima Annunziata. Have also been gradually restored and opened new areas of the complex as those of the medieval barn houses the restoration site of the Gaia Fountain of Jacopo della Quercia, the atmospheric premises of the Society of Saint Catherine of the Night, the new archaeological museum, as well as new spaces Squarcialupi exhibition building.
STAY

NEARBY
DINING & ENTERTAINMENT

NEARBY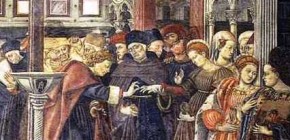 Affreschi del Pellegrinaio al Santa Maria della Scala - particolari
DOMENICO DI BARTOLO (1440 - 1444)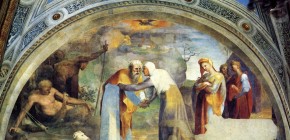 Incontro di Gioacchino e Anna alla Porta Aurea
DOMENICO BECCAFUMI (1518)